As the Alpha Vet Tech team continuously strives to improve upon the WirelessZoo™ technology, we are thrilled to announce the latest innovation that enables remote monitoring of pets, live streaming the patient's vital signs data to the Vet's practice while in transit, or sharing live data with another vet or specialist – anywhere in the world!
ZooSnap is a new feature that allows vets to stream the studies (monitoring sessions) to a dedicated web enabled device or share a the live stream through a web-link to anyone outside of the vet practice (such as another vet or specialist) anywhere in the world – even if they are not an existing WirelessZoo™ user.
There are two main functions of ZooSnap:
ZooSnap – Display Function
Once a phone, tablet, laptop, computer connected to the internet is registered to the Vet's Practice on the WirelessZoo™ platform, any active studies will be automatically displayed on screen in real time. For example, in the pictures below, a table device or a wall-mounted computer display is used to continuously show all active studies in the vet practice.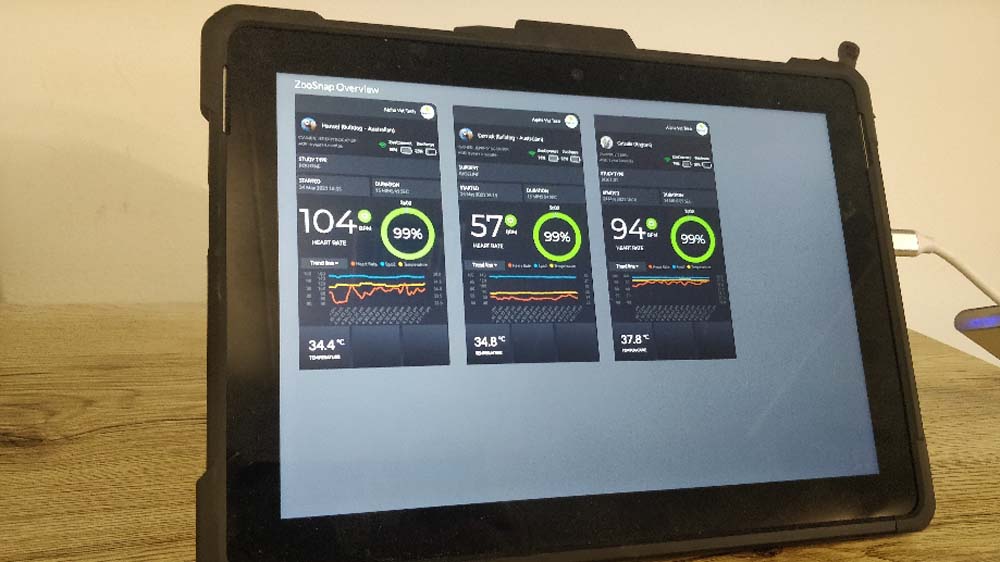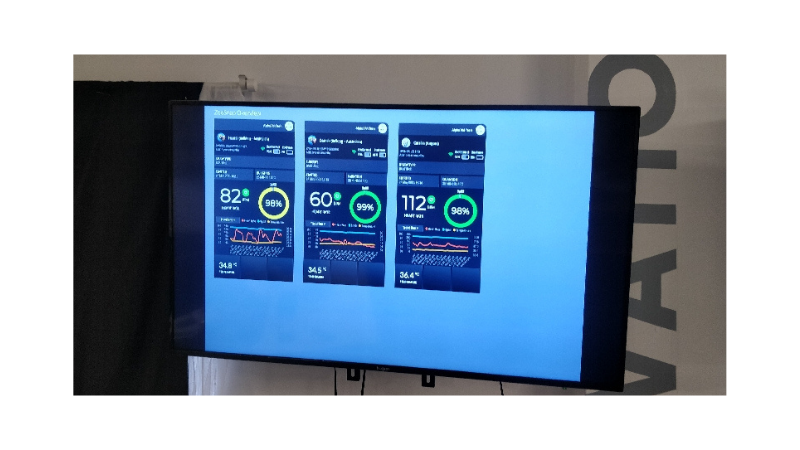 Filters can also be used to limit what studies are shown per ZooSnap. For example, you can set ZooSnap to only show studies attached to "Recovery Room A". The moment a live study is assigned to "Recovery Room A" the study will automatically appear in the dedicated ZooSnap Screen.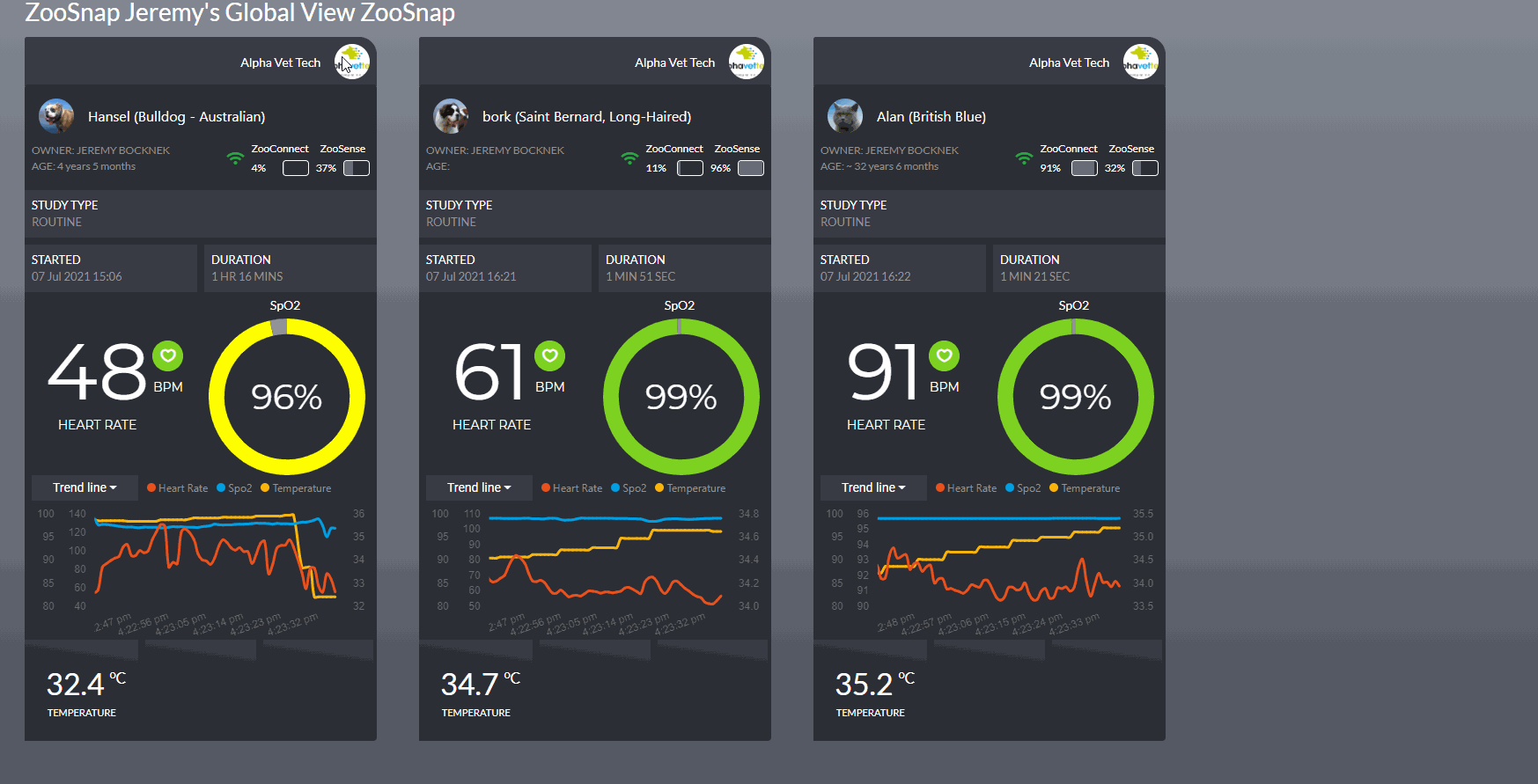 ZooSnap – Share Function
We developed the share function as a result of working closely with vets in the field. They wanted ways to share live monitoring data with their colleagues or other specialists such as cardiologists and oncologists. This can simple done by sending a web-link, which can be opened on a mobile phone, table or computer, and will display the live data instantly.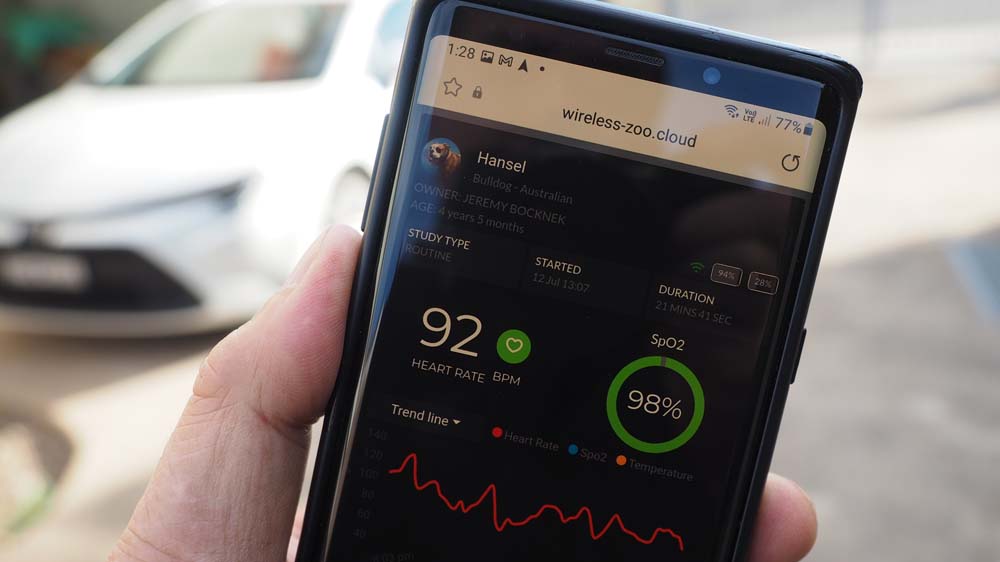 This feature also fits well into telemedicine and remote applications, such as in our recent collaboration with Pet Ambulance. It allows continuous telemetry data to be recorded and streamed to Vets for monitoring while the pets are still in transit to the clinic or hospital, giving much more information before arrival.
ZooSnap is another step in our quest to help improve patient outcomes with WirelessZoo™.
For more information on WirelessZoo™, please visit www.wireless-zoo.com