In July 2019, the AVT team visited RSPCA QLD at the veterinarian hospital division to test the WirelessZoo device and platform in its intended use case – that is the peri-operative environment.
This visit has enabled the following:
Test each reiteration of the device and platform to provide feedback to the development teams for further refinement and development
Enabled the vets and vet students coming through the vet school to use and provide useful clinical feedback
Build upon the use cases for the peri-operative environment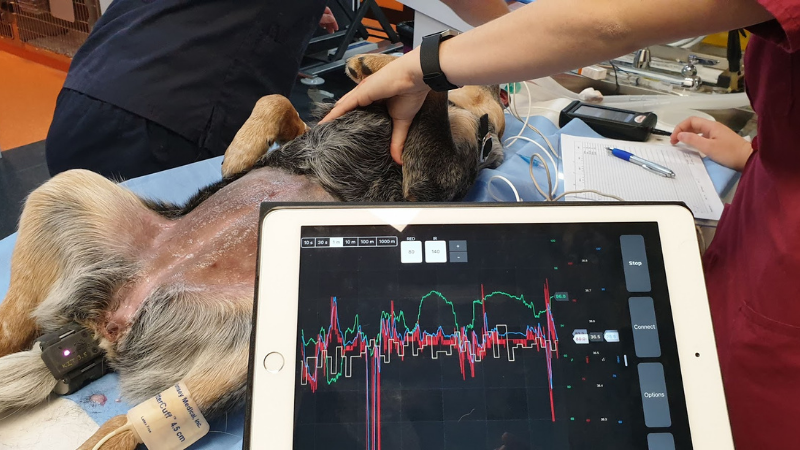 The current methods for monitoring an animal include manually documenting anesthesia, vital sign measurements and incidents that are incrementally time stamped throughout the surgery. The WirelessZoo platform will free up the vet & vet nurse's time as the platform timestamps each reading including alerts, continually whilst the animal is being monitored through the surgery and post surgery phase.
RSPCA restricted AVT from taking imagery and video of the animal once the scalpel touched the animal's skin . Testing of the WirelessZoo continued throughout surgery until the recovery phase. The average surgery by the students took 90 minutes.
For more information on WirelessZoo™, please visit www.wireless-zoo.com