We are excited to announce that WirelessZoo™ has been successfully installed at Pet Ambulance Services in the ACT, a massive milestone not only for the team at Alpha Vet Tech but also for Pet Ambulance Services founder – Jarrod Male. We believe this is a global first in-vehicle monitoring application with our mobile monitoring technology being applied in a dedicated ambulance for animal patients.
Pet Ambulance is a specialist service for Canberra's leading veterinary practices and referral hospitals, specialising in transportation of emergency and critical care patients.
After installation in Pet Ambulance's custom fitted vehicle and training by our co-founder Jeremy Bocknek, the system is up and running and Jarrod can start monitoring patients as they are transported to local vets and hospitals.
"We are extremely thrilled to be able to make Jarrod's vision become a reality after all the hard work that he has put into ensuring patients received critical care."

Jeremy Bocknek, co-founder of AVT.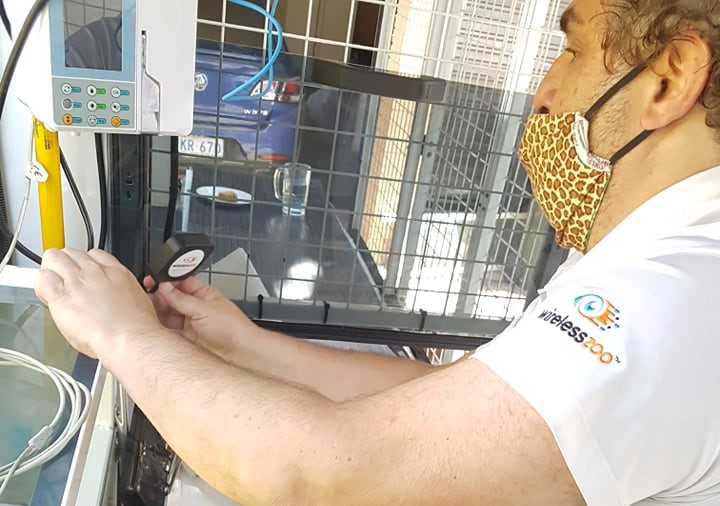 "This brand new WirelessZoo™ equipment looks the business and we are hoping it solves the challenges of vitals monitoring in a moving vehicle with wriggly patients."

Says Jarrod Male, founder of Pet Ambulance.
For more information on Pet Ambulance, please visit: https://www.petambo.net.au
For more information on WirelessZoo™, please visit www.wireless-zoo.com